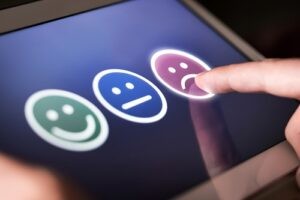 Sometimes, despite best intentions, things go wrong and the relationship between you and the professionals sours or even breaks down. There are all sorts of reasons why this might happen, but the result is almost always lots of extra stress and difficulties for everyone involved.
When things go wrong it's often rooted in worries about a child – about their needs, their support and ultimately their future. So, it's no surprise that sometimes things don't go smoothly, because there is a lot at stake.
But there are ways to move forward. You and the professionals can try and repair the relationship, or have grievances heard and dealt with.  You can:
Raise your concerns
Make a complaint
Have a disagreement resolution meeting
Use mediation
Below are some of the main things you can try. Remember, you can also talk things through with us. Sometimes it helps to have someone independent listen and help you find a way forward. Contact us if you need more support.
You can download a copy of When things go wrong as a PDF.