Children should be at the heart of any decision made about their education and support.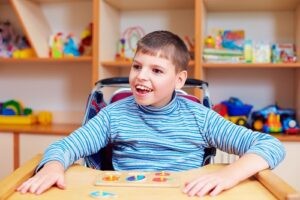 The law about special educational needs and disability is clear that local authorities must take into account your child's views, wishes and feelings. The law also stresses how important it is that children take part as fully as possible in the decisions made about them.
Helping your child to tell you how they feel about life at school is vital for making sure they get support that works for them. It's the foundation of good school SEN support or an Education, Health and Care plan.
There are lots of ways to help your child to talk about what school is like for them and what they would like to achieve and change. The information below tells you what you need to find out, how to go about it and how to record and share it. There are links to other types of information and some practical tips in the 'More Information' section to the right as well.
You can download a copy of this information about helping your child to give their views as a PDF.
There is a form called All About me, which can help you to record your child's view, and which you can download and print (PDF)
We welcome feedback on the information that's on our website. If you have any comments, queries or suggestions, please contact us.