Before the local authority can make an EHC plan for your child, they'll need to find out whether they need one. To do this they will do an EHC needs assessment.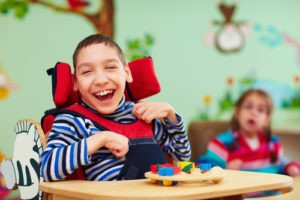 The local authority must carry out a needs assessment if they:
believe your child has or may have special educational needs, and
they may need special educational support to be made through an EHC plan.
In other words, if they think that your child may need an EHC plan to help them achieve their best, they must do an EHC needs assessment.
Having an EHC needs assessment doesn't always lead to getting an EHC plan though. The information that's collected as part of an assessment may show ways that the school, college or other provider can meet your child's needs without an EHC plan.
A needs assessment should be thorough. The local authority will ask the professionals involved with your child to give information about their needs and the kind of help that would support their learning. If you have asked for an EHC needs assessment before and had your request turned down, you can apply again whenever you wish.
If you had an assessment but a plan wasn't issued, you can ask for a new assessment if the previous one wasn't carried out in the past six months. The local authority can do one earlier than that if they feel it's needed.
You can find out more about applying for a needs assessment in the questions and answers below.
You can download EHC Needs Assessment – a guide for parents and carers as a PDF. The booklet includes some of this information along with details of the whole needs assessment process. We also have a how to guide to asking for an EHC needs assessment.
There is also web information about